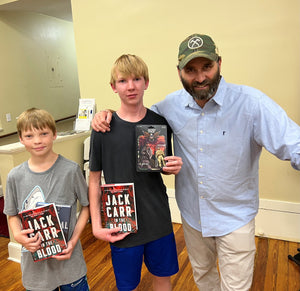 Our Story
The Patriot Force was started when my oldest son was 14 years old. It began when he just wanted to build his own army of action figures. Morphing from Star Wars figures, to Star Wars mixed with military bodies, to finally ending with military veterans and Presidents.
We felt the people who deserved to have an action figure replica, didn't have one. When 'real American Heroes" is a slogan for a fictitious army and the Real heroes who actually get dirty are left with a "Thank you for your service", enough isn't being done.
Our goal is to recognize servicemen and women who have continued to give back after they had already answered the call and finished their military service.
The number of deserving individuals is endless. The heroes we choose does not necessarily represent those who "operated well," rather our goal is to bring recognition to the veterans who own businesses, write books, start non-profit organizations, or continue to do charitable work with other organizations that support veterans and first responders.